I did say undercarriage? A whole new can of worms just opened. I had hoped to be able to use a normal streamline tube as offered by various vendors. However, can't find anything close enough to what I want.
I could make my own from round tube, just like friend Achim , but that's a major effort. Many say that deforming a round tube introduces cracks, and therefore failure waiting to happen. Don't need that.
How about adding some plastic and cover with some glass, a bit of sanding and no one will see? Time for a 3D print job.
A quick search for airfoil scad scripts turn up something useful. This is the first idea. Ideally there should not be a round nose, but given the rather short length of tubing and the ample power of the engine, I think I can forget about the added drag of not having a perfect airfoil shape.
Most streamline tubing has a more rounded TE, we need to fix that!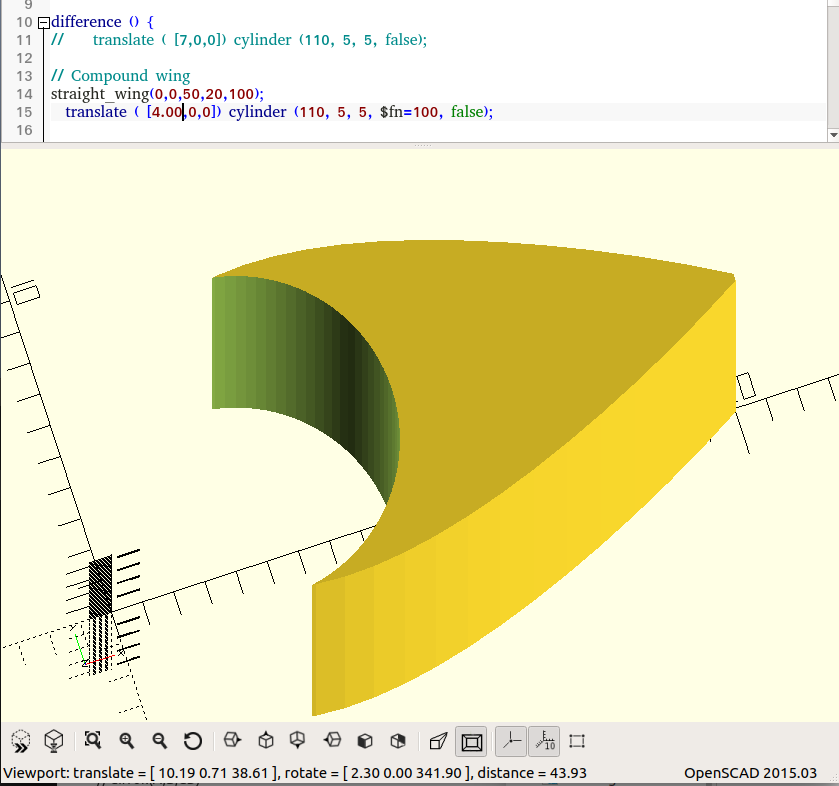 So this would be glued to the back of a round tube. I'm sure it will look right 😉