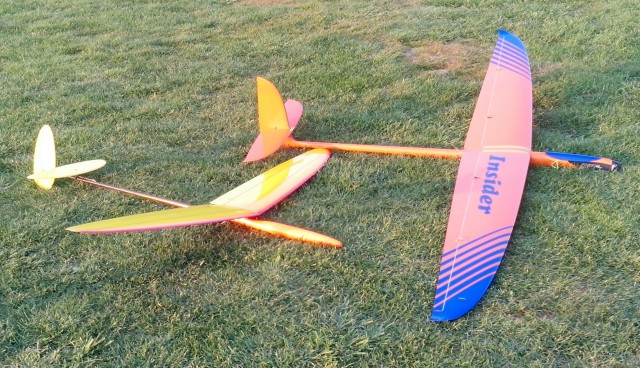 Due the the fact all noise has been banned from our field, (except of course from the geese, motorcycles, tractors, mopeds, powerboats etc..) one has to adapt to the situation. Therefore no moaning, just use whatever you can. I´m having lots of fun with my Orion/Insider. After the mishap a while ago, things seem to have settled. I´m using a 14*10 prop now, and get up there ´real fast´. Could do verticals, but it is sometimes hard to see what goes on, so simply going up at an 80 degree angle is good enough. Last time I looked at the logs, I think they show that power is switched off at 100 meters (says the Vario) but it keeps on ascending to 140 meters. Once it goes, it goes!  (For my own record, CG is at 97 at the moment.)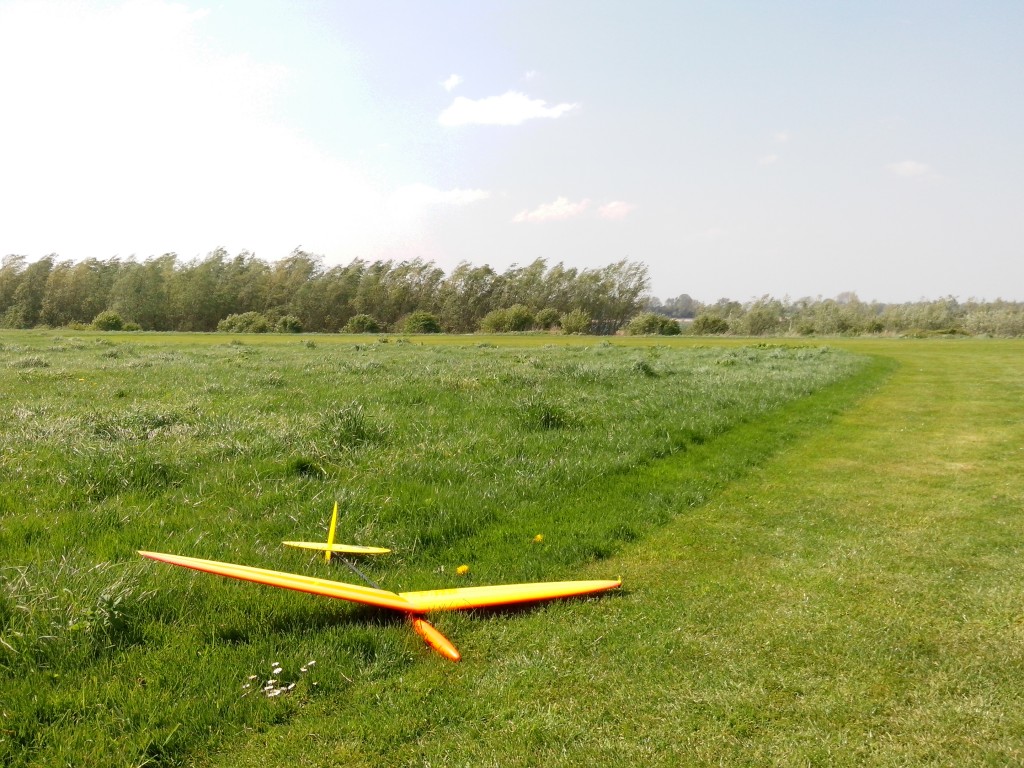 Last weekend the poor Blaster suffered a mishap from a pretty violent wind-gust, that lifted both my small Extra and the Blaster in the air and smacked them right into the fence. Not a happy day for the Blaster. There´s some damage on the tailfeathers, so far I´ve fixed things with some tape and it flies again. I´m contemplating if I should repair,  trade up or order new parts.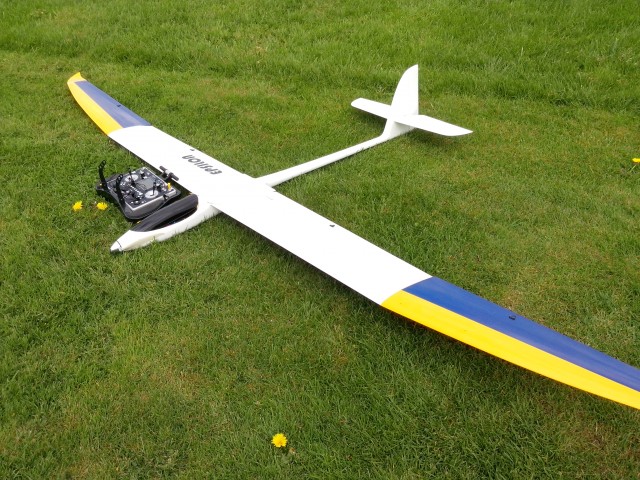 I revived the Epsilon. Never got the hang of it last year, mostly due to lousy batteries. Today´s efforts were positive, we go up at a reasonable speed, but it is not an Insider! I also need to find more ballast or a bigger battery, but things are manageable. I find the flaps extremely effective. You can only deploy them for a few seconds, the plane really stops dead in the air. Fun to watch, but maybe that explains why the manual says to deploy them only. There is a long thread on Rc-Network-de, basically it boils down to:
It´s heavier then it´s predecessor. The weight mentioned in the sales-blurb is grossly wrong. I figured that out! Think 3.5 kg.
People quickly convert to a 4 cell setup.
Flaps need modifying to be able to follow the ailerons.
Braking is really effective.
Wings are a pain to mount.
Mounting stabilizer is questionable
Soldering of the elevator wire!
Use decent servo´s
Pic below was taken on a Saturday, but due to the restrictions I can not tell you when it was taken.