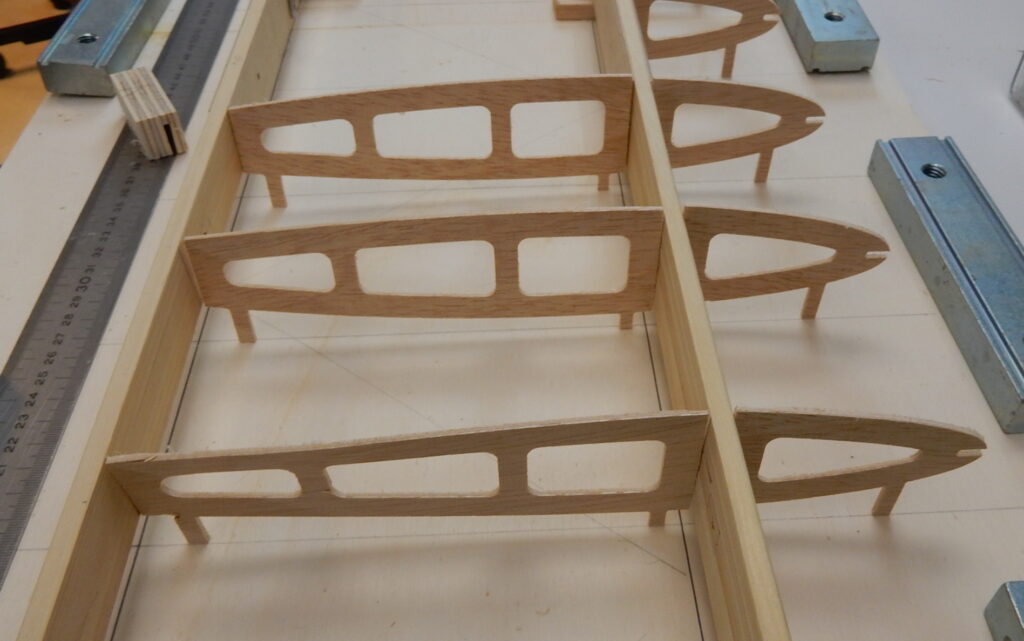 With the wing spars ready, it's time to start thinking about the ribs. On these wings, nothing is straightforward, every rib looks different. (which gives it those nice wings 😉
Luckily the designer was smart enough to keep all the ribs up to the aft spar the same, so the only difference is the rear section of each rib. Which means, after I sorted the profile, I decided to make some test ribs to see how it all looks.
These are really just for testing, the wood is something called lite-ply, which to be honest is pretty useless. It's as light as balsa, but warps by just looking at it. Been carrying it around for 20 years, so time to get rid of it!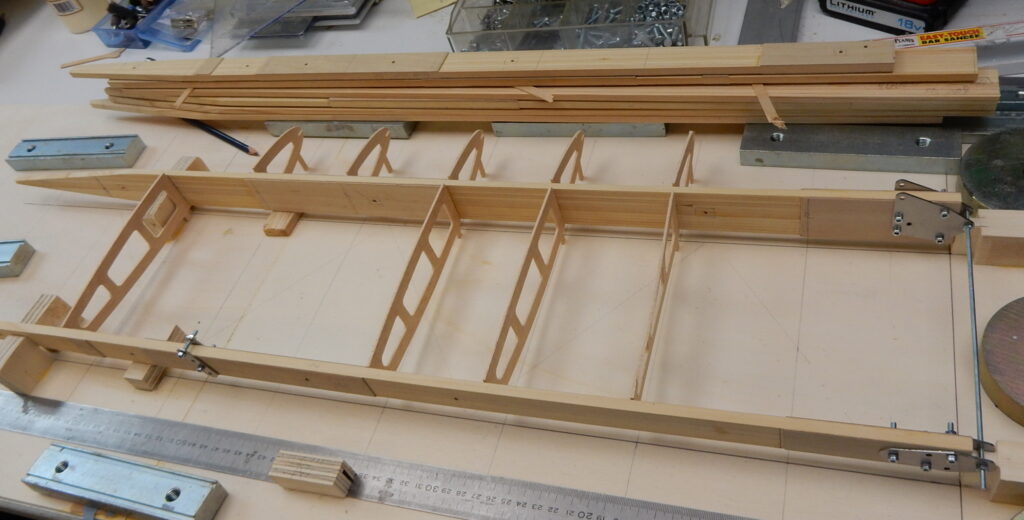 The profile is approx 13%, I might thin it down slightly, I think 12% will still fit. It's roughly a NACA0013, so 12 will do just fine. Or 12.6, or something.. I'll think about it. Have to make sure the servo's fit as well!