The plans call for square tubing for mounting the wings, but you guessed it, not available in the size I want, not even close. Here I have to deviate from the plans and make something that will look the same, but is something I can make. At stations 31 and 51 I added the normal tubing cross bracing. Then I made some solid steel supports that look like the original. I use short pieces of steel. Later I will put a false 'square' cover over the visible bits in the cockpit area.
I've always been reluctant to start milling steel, but actually, if you take it slow, it goes quite well! (surprising myself here.) This stuff is plain cheap ironbar, I will have to try stainless steel as well, but that is probably a different game. Time will tell. (Note to self: This was done with a 2 mm bit, @300 mm/min, 0,1mm layers. Probably can go larger on the layers, but I need to do something about cooling, since WD40 is not that great as cooling liquid.) Looking at the parts you see that the toolbit vibrates, it creates an uneven surface. However, using a 2 mm bit is really pushing things. I will need to study this subject a bit more!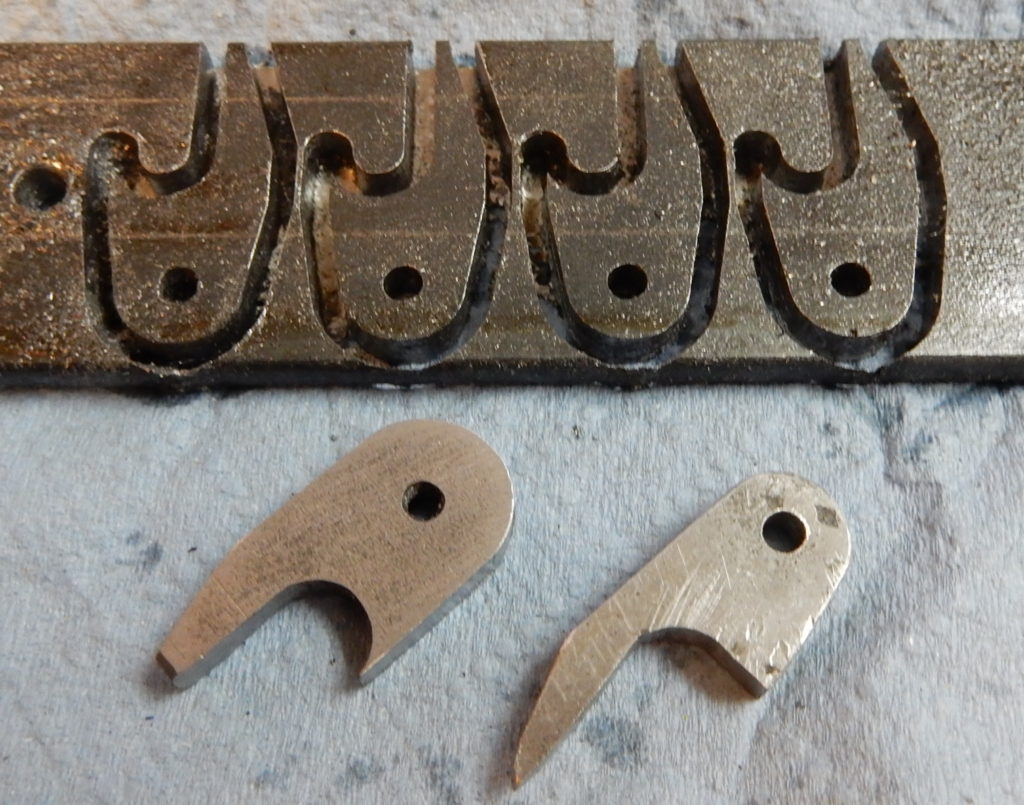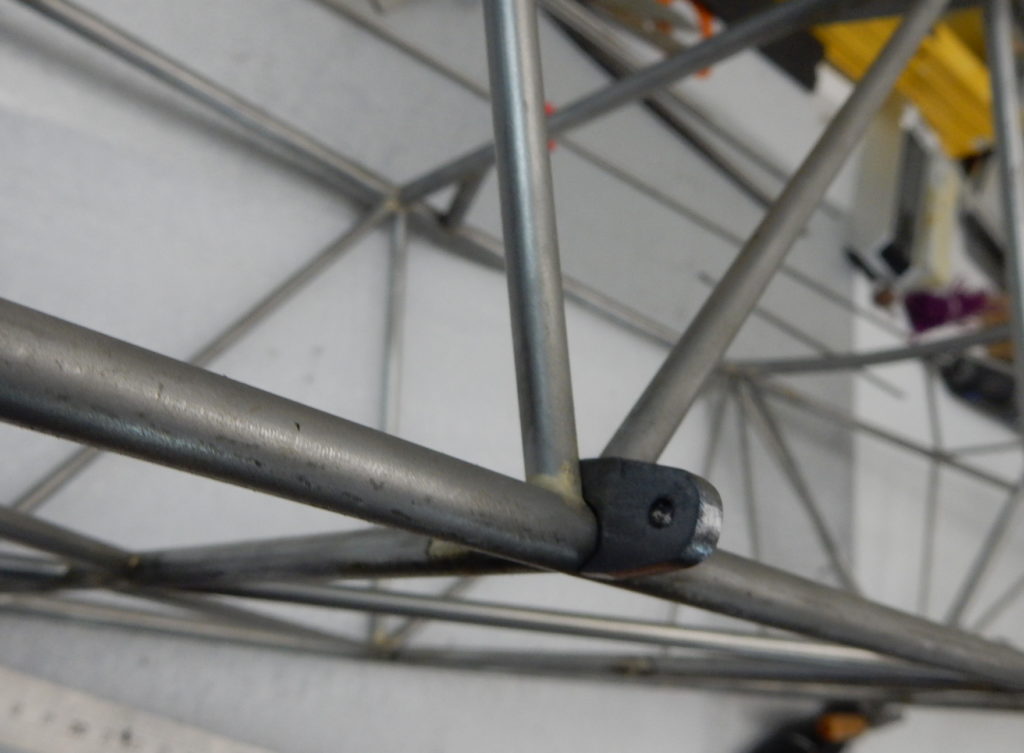 While I was at it, I also made the support for the LG-front attachment point. By using 2 mm parts I get enough strength, and I can easily cover the gap between the supports with a 0.2mm strip. The rears support consists of triangular gussets. Again a milled part will be the real support, gussets will/ might be added to make it look nice.