I got a nice envelope of Bling last week. The process of getting from the parts I drew to something in my hands is not that complicated. Submit a dxf file, receive a quote, say yes, wait a few days, done. And the good part is, it is not breaking the bank!
The one thing that I had to learn is that a 'part' is a single dxf file. What you see here is a single file. Why is this important? The handling and preparation fees deal with single parts. There appears to be no limit to how complicated the parts is (apart from obviously the amount of time the laser needs to cut).
To keep it simple, stick as many individual bits together as you can, to produce as large a part as possible. That gives you the cheapest part. Unless of course you want a 1000 of each individual bit, but then we talk something else.
All I had to do is cut the bits apart, do a bit of filing and sanding an you're done.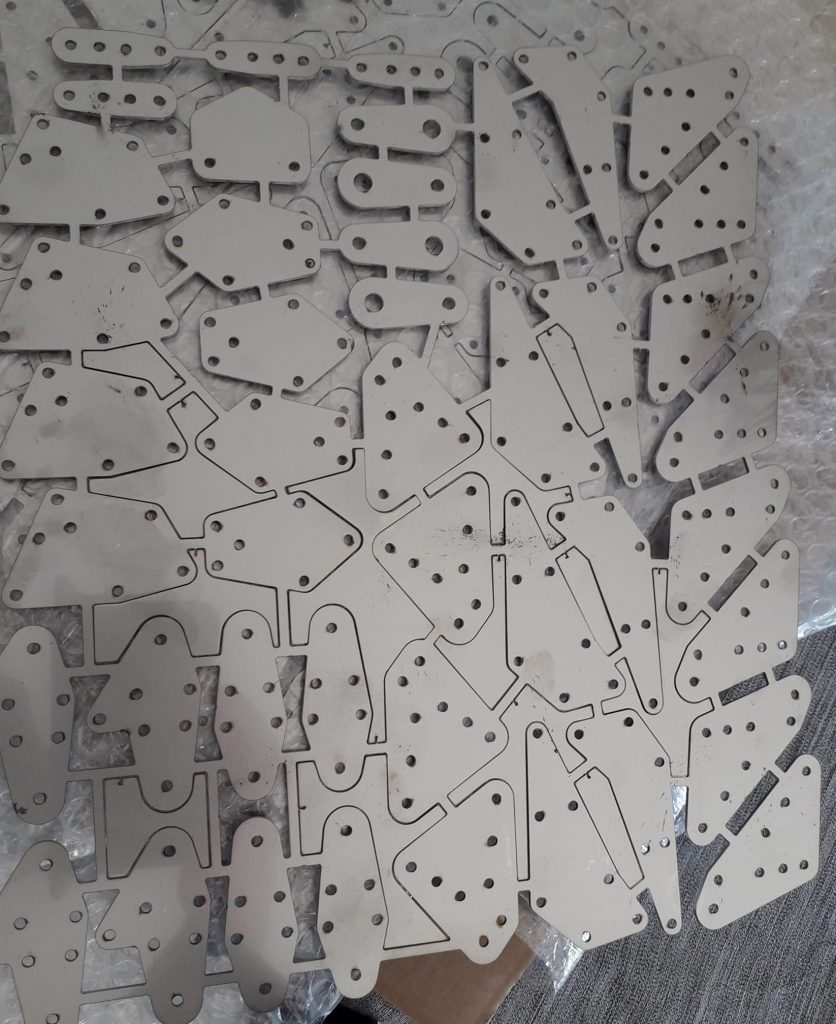 So next is doing some trial fitting, and start building the center section of the top wing. Once that is done, the cabane structure etc. At the moment there is a build thread on biplane forum, at just about the right stage. I'll add some of these here for comparison