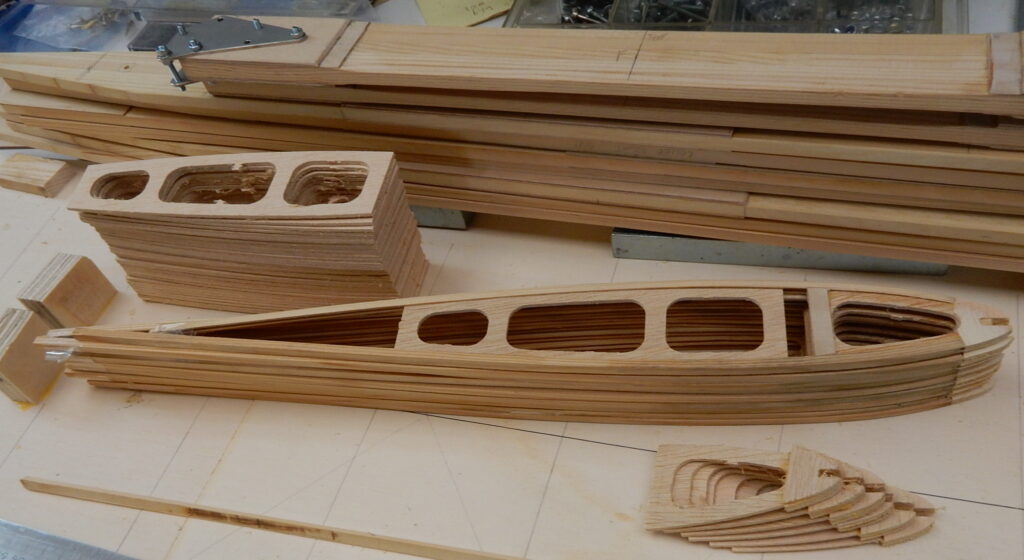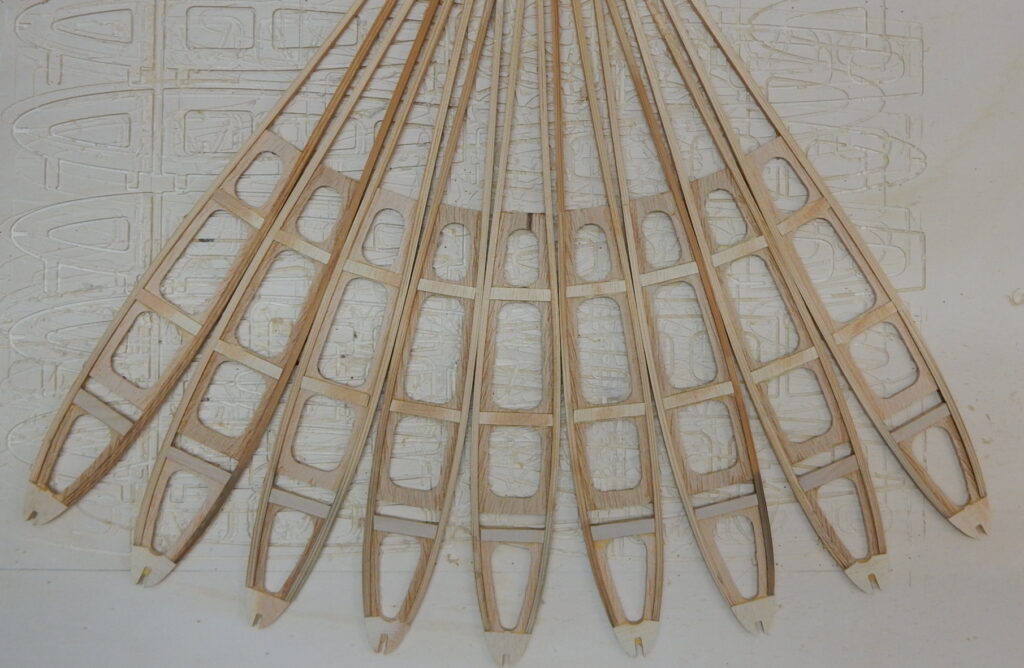 A good day was had, is the saying. Over the last week or so I have been bending the cap-strips. It is a time consuming job. First you soak them for a few days, then clamp them in a jig, then let dry for at least 24 hours. Repeat.
Since there are always minor variations in the construction, my plan is to route the outline to final shape once I have enough ribs done. That would make them all exactly the same, which is the whole purpose of all this effort.
Another day, another rib..