Last year I had some fine nice sand left over from doing some garden-diy-ing. 'Just in case' I stored it in a nice dry place, knowing that one day, dry sand would come in handy.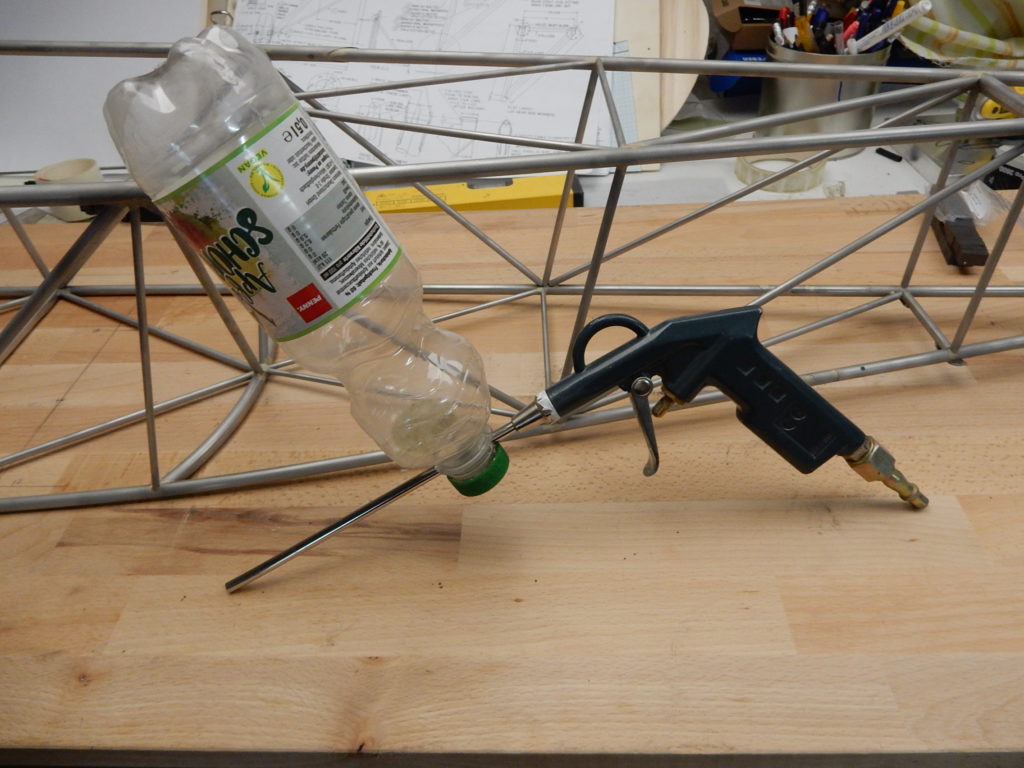 I knew from the onset that I needed to find a way to clean up my brazed parts. Up to now I used the 3M-scotchbrite pads and lots of elbow grease. However, you never get into the nooks and crannies. I already had a friend offer his help, but of course there is always the thought "I could do this myself". Lots of googling and you know sandblasting can be dangerous for your health, so please only do this if you are a responsible adult, and know how to take the proper precautions!
The mechanics do not appear to be complicated, as shown by the many DIY sandblasting contraptions on utoob. After playing around with some fittings and getting lots of sand in the wrong places, I thought I'd try the most basic version: the plastic bottle version.
So, I got an empty bottle, drilled 2 holes in the neck, modified an airpistol, filled up the bottle with some dry sand, squeezed the trigger, and wow, this works!!
The only downside and need for further work is that my compressor does not really have enough oomph to supply a lot of air. So I blast 10 secs, wait 20 sec etc. I might try with a smaller tube, less air, less sand but more continuous blasting. I did not build an enclosure, I just use the ferns at the edge of the garden as my shield, and they do a good job at catching all the sand!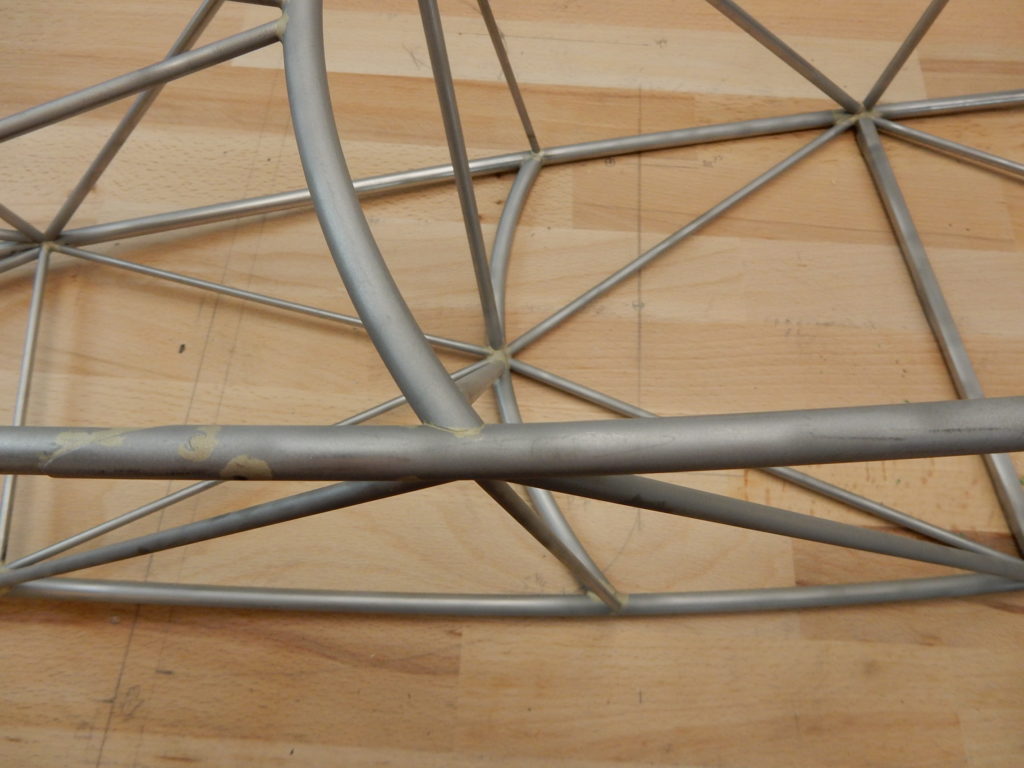 Yes, I know, the surface is not evenly blasted, there are shiny parts etc. However, the main thing I wanted to achieve was to get rid of all the gunge, and that worked 100%. I still need to add a gazillion bits of tubing and supports, so there will be more opportunities to hit every part. For now, I am happy with the result!
Oh, by the way, so far the fuse weighs in at 973 gram, which is pretty good going. I only used 30 grams silver to solder everything so far.